JYJ3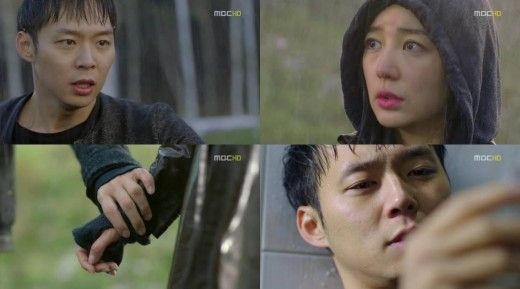 JYJ's Park Yoo Chun and Yoon Eun Hye have met each other again as if they were pulled towards one another by destiny.
In the episode of MBC's drama series I Miss You (written by Moon Hee Jung, directed by Lee Jae Dong) that aired on November 22, Han Jung Woo (played by Park Yoo Chun) and Lee Soo Yeon (played by Yoon Eun Hye) have met each other again after 14 years.
Jung Woo is in charge of investigating the death of Kang Hye Min (played by Kim Sun Kyung) who happens to be the aunt of Hyung Joon (played by Yoo Seung Ho). The rain is pouring when Jung Woo witness a woman who resembles Soo Yeon in front of Hyung Joon's house.
Unconsciously, Jung Woo approaches the woman who repeatedly says, "It's raining. It's not raining. It's raining. It's not raining." But as soon as it hits…
View original post 88 more words